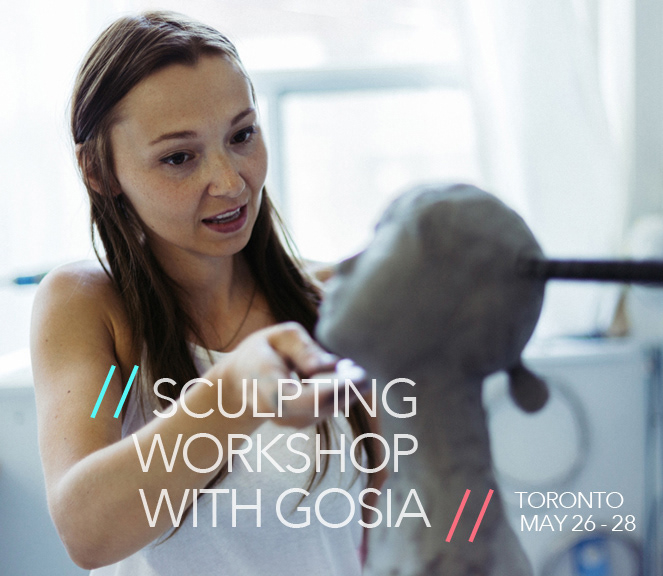 FRIDAY MAY 26 – SUNDAY MAY 28, 2017 | AT GOSIA'S STUDIO IN TORONTO
"Hey everyone, I am opening my studio doors to invite you to sculpt with me for 3 days! The focus of theworkshop 
will be to practice sculpting a half life size bust in ceramic clay, with emphasis on aesthetic and stylization. It will 
include a bust demo by yours truly, as well as multiple mini demos at each stage of the creative process; 
followed by one on one instruction & feedback. The tools and the process I'll be guiding you through are exactly
what i use to create my work. 


So excited to get creative with you all!"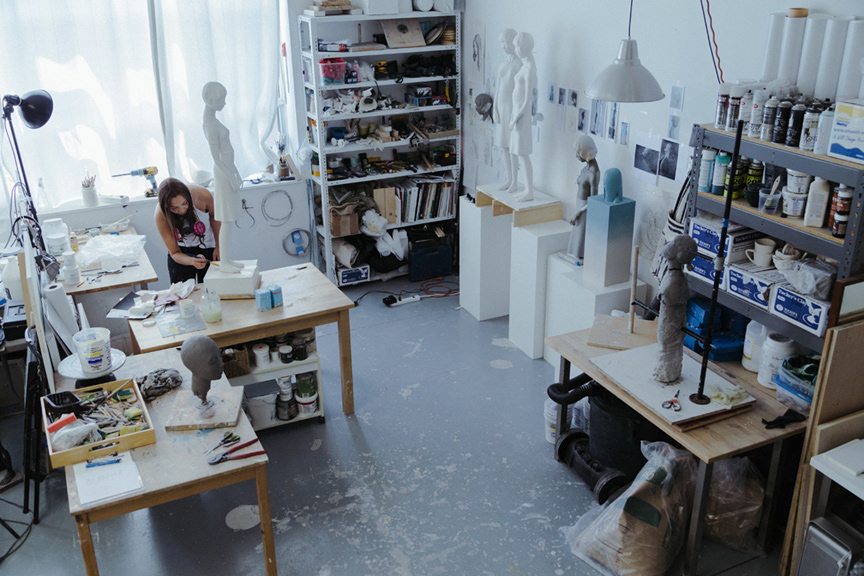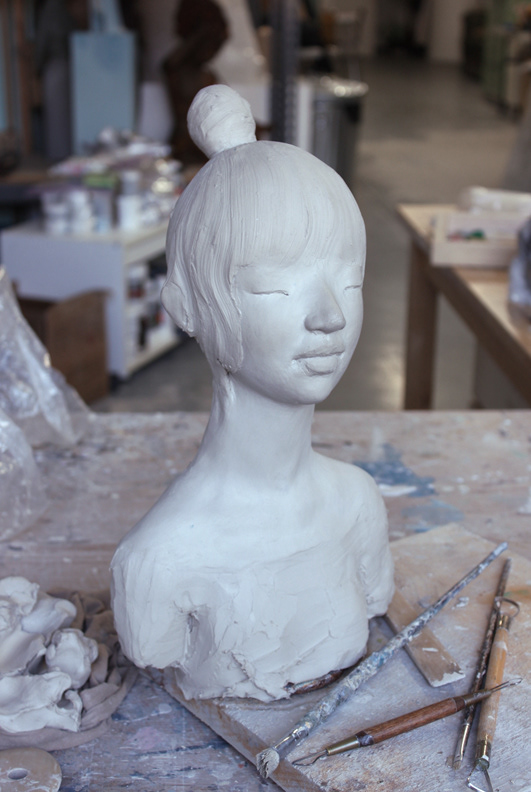 // FOCUS |  

to

 

SCULPT A COMPLETE, 1/2 LIFE SIZE, CERAMIC BUST FROM armature building through to finishing techniques
// Materials
|
yours to keep : clay, sculpting tools, armature parts, turning table
                                  FOR WORkSHOP USE ONLY : mirror, reference photos, cotton cloth, sponges, spray bottles, water         
                                  containers, etc.
// LOCATION |
Toronto, Ontario, Canada | near Dundas St. E. & Carlaw Ave. | complete address will be provided
                                 following registration
// DATES & TIMES |

2017 | FRIDAY MAY 26, 10:30am-5:30pm | SATURDAY MAY 27, 10:30am-5:30pm | SUNDAY MAY 28, 10:30am-5:30pm
// SCHEDULE |
  times will be adjusted as needed
FRIDAY
10:30am - 1:00pm // meet 'n' greet | Q&A | sculpting demo
1pm - 2pm  // lunch
2pm - 5:30pm // sculpting demo continued | armature CONSTRUCTION | Supply set up and discussion
SATURDAY
10:30am - 1pm // basic HEAD form - demo and sculpting | nose – demo and sculpting

                           | mouth & lips – demo and sculpting
1pm - 2pm // lunch
2PM - 5:30pm  // eyes – demo and sculpting | hair – demo and sculpting

                           | neck & shoulders – demo and sculpting
SUNDAY
10:30am - 1pm // torso & clothes – demo and sculpting
1PM - 2pm // lunch
2PM - 5:30 pm // smoothing & FINISHING techniques - demo and sculpting

                            | DISCUSSION AND OPTIONS for hollowing/firing
PRICE | $580
| 
Includes all materials ( you just need to BRING YOURSELF ! ) + access to all other studio tools 
                                  Payment is transferable and refundable ONLY upon serious emergency (documentation will be                                         
                                  required)